---
we are ready
for all the challenges!
---
The team at Ci CORP, previously known as Creativei Corp has been Delivering Creative Digital Innovation for nearly 2 decades, since past five years we have positioned ourselves as one of the leading Digital Marketing Agency in Dubai, UAE, and in the region. Our clientele speak volume of our expertise. We are specialized in Education, Healthcare and Hospitality sector. As marketers, we pride ourselves on coming up with fresh ideas. It's how we stay relevant, and it's how we grew since 2002.
---

---
15 Years
---
Expertise in the UAE and last 5 years specilized into digital marketing
---


---
Research
---
We provide research based marketing solutions to our clients.
---


---
Understand
---
No one understands you better than us, because we understand marketing
---

OUR FINEST MOMENTS
---
Being Part of Smart Dubai Innitative
---
"Being part of web development and digital marketing gave us the opportunity to work with a bunch of entrepreneurs and small business owners, and we learned about their pain points when it came to building a web presence." that's when we decided to launch the AED1 Hosting and offer FREE Websites
---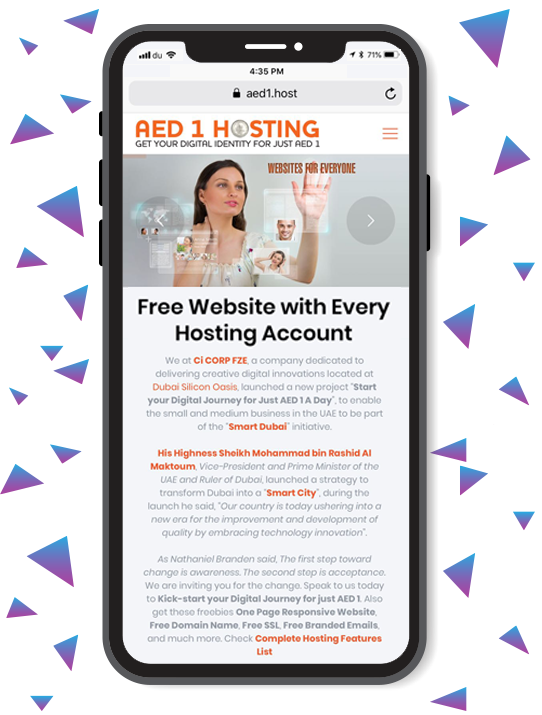 WHAT WE ARE GOOD AT
---
Check how we can help your business grow with our 15 years expertise and the combined 50 years of the team experience
---
"Quick view of services that we offer to take your business to next level, we have complete turnkey solutions for marketing, awareness, web solutions and IT infrastructure. We have also partnered with Eskay Events to address all your events